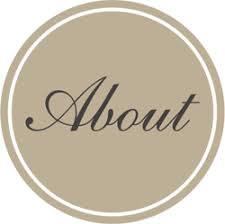 Digifuture is an online environment that provides technical information and solutions to individuals, small businesses and organizations. Our target audience is anyone with a technical need, but may not have access to huge resources to obtain the necessary technical service, support or information. Examples are start ups, individuals with product ideas who want to develop a prototype, entrepreneurs or small business owners who want to create and maintain a presence on the web, or need other technical help, non-profit organizations that need websites or other activities on the web, or even established businesses that may not want to hire permanent help for temporary technical needs they may have.
Digifuture consists of a small network of freelance hardware and software developers, and web developers. For a more detailed list of our areas of interest and our services, please see our Services page.
Digifuture is an alternative for anyone who may be looking for technical help on online environments such as Upwork, Guru, Fiverr, Flexjobs, Freelancer, etc. Digifuture is not a similar environment to those, but targets the same group who use those environments to look for technical help.
Digifuture will shoulder the burden of finding the necessary technical help for clients who use those environments to find the technical help, if the necessary skills and knowledge is not already available in Digifuture's existing network.
Another advantage of Digifuture is being a US based local alternative and a buffer to the online environments mentioned above, which provide heavily foreign based technical help. Clients working with Digifuture can still take advantage of the mostly foreign based low cost online labor available in those environments, but would only interface with Digifuture, a US company, without having to directly interface with the foreign subcontractors.
About the Founder
Founder of Digifuture holds a Bachelor's Degree in "Electronics and Telecommunication Engineering", a Master's Degree in "Electronics Engineering" and a Master's Degree in "Electrical Engineering".
He held Hardware and Firmware Design Engineer positions at various companies since 1998. Mostly worked in the Telecom industry, but also has experience in Wireless and Avionics industries.
Other than Electronics and Digital systems, he also has interest in Web Design and Development, and his hobby activities include content generation for various blogs he owns in many topics including (but not limited to) science, technology, and engineering.
LinkedIn profile of the founder:
https://www.linkedin.com/in/gokhan-gulser-7b85151